Overcoming Alcohol Abuse in Midlife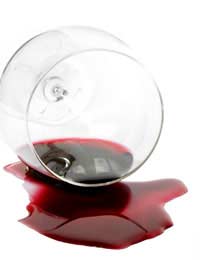 Many people drink socially, but for some, the consumption of alcohol becomes alcohol abuse and creates an assortment of problems in their lives. Suspecting or realising that one may be an alcoholic is a turning point for many, even as they deal with the other issues common to a midlife crisis.
Social Drinking versus Alcohol Abuse
Most adults can enjoy a drink or two without any negative consequences, but that's not the case for everyone. Drinking is considered alcohol abuse once it has crossed the line into causing physical, emotional, social, or occupational problems, or results in dangerous behaviours, such driving while impaired.
Alcohol abuse is not uncommon, even amongst those in midlife, who may feel a sense of guilt or shame about their drinking.
For some, alcohol abuse develops into alcohol dependence, which includes not only the above symptoms, but may also exhibit some of the following:
Alcohol-seeking behaviours, such as choosing only friends who drink or attending events only if liquor is served.
Developing a tolerance to alcohol, requiring increased consumption to match previous effects.
Physical withdrawal symptoms when not drinking.
Drinking to avoid or lessen withdrawal discomfort.
Craving alcohol.
Returning to drinking after a period of abstinence; inability to maintain sobriety.
Giving up Alcohol
Some people, while not necessarily considered alcoholic, realise that their alcohol consumption is interfering with their lives and decide to quit drinking. If drinking has been a long time habit, as is likely the case for those in midlife, suddenly becoming a teetotaler can be quite a difficult transition.
People who drink often have a number of acquaintances who do the same, so relationships are bound to change when someone makes the decision to give up alcohol. Such a decision may bring mixed reviews from friends and family members – there are those who will be relieved and supportive, but others may be resentful, worrying that they will no longer play an important role in this person's life, and may even make attempts to sabotage their efforts.
Types of Treatment for Addiction
Overcoming alcohol abuse can be difficult. As with all addictions, becoming alcohol free takes constant vigilance and dedication. Many people find that they benefit from participating in support groups, learning from the experiences of others who are undergoing the same struggles. Organisations like Alcoholics Anonymous host meetings in communities everywhere, with most interested people able to find one near their homes or offices.
Treatment facilities are another option, with inpatient programmes that offer comprehensive treatment options that some people find helpful on their road to sobriety. Each person has their own unique needs, so a program that is perfect for one might not be the best choice for someone else. A GP or other health professional may be able to recommend centres that are considered reputable and have documented success rates.
Finding Ongoing Support for Addiction Issues
Overcoming alcohol addiction is not as simple as locating a "cure." Addictions are lifelong battles for most sufferers, requiring them to be alert to situations that can prompt relapses. Alcoholics often fare best when they commit to staying with a program for the remainder of their lives and keeping a close watch on their feelings and cravings for alcohol. With dedication and support, however, overcoming alcohol abuse in midlife can make the second half of life both healthy and productive.
You might also like...