Male Menopause: Fact or Fiction?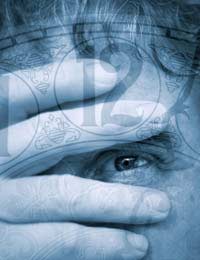 For years, there has been some disagreement as to whether or not there is such a thing as male menopause. Men certainly undergo some physical and emotional changes during midlife, just as women do, but since they don't have an easily definable moment such as the last period that women experience, it is harder to categorise the changes as a type of "menopause."
Male Sexuality in Midlife
While men typically do not lose their ability to father children in midlife, their fertility does decrease during this stage. Typically, testosterone levels in men begin to decline after age 40 and the greatest changes occur between the ages of 45 and 60, with noticeable changes in terms of sexuality.
Middle aged men are not as likely to get and maintain erections as easily as they did in their late teens and early twenties. Additionally, some men notice a decline in sexual desire in midlife, which may be the result of a combination of physical and emotional factors.
Health issues can play a part, but so can stress. While impotence and other forms of sexual dysfunction can be understandingly troubling to men, a visit to the GP can often offer simple solutions.
Men's Health Issues in Midlife
It is often in midlife when the consequences from less than stellar lifestyle choices seem to present themselves. Many men who have been able to eat poorly, fail to get sufficient sleep, and exercise only sporadically without showing signs of ill health find that in midlife, their unhealthy habits begin to take their toll. Weight gain is common in middle aged men, just as it is in their female counterparts.
Hypertension (high blood pressure), heart disease, and diabetes often crop up in midlife, as well, although the risk factors may have been in place for years. This decline in overall health may contribute to midlife men worrying about their aging process, yet another symptom chalked up to male menopause.
Does Stable Equal Boring?
In middle age, most people have reached a certain level of stability in their lives, but it is just this sense of calm that can have some men seeking adventure. To some, stable is boring, and boring equates to old. The stereotypical midlife crisis often describes men who seemingly have it all – loving spouse, great kids, and successful career – but who choose to throw it all away in favour of going on permanent holiday with women half their age. While this type of behaviour is unfortunate, it can't necessarily be written off as an unavoidable side effect of male menopause, since many men do not use middle age as an excuse for childish behaviour.
Midlife doesn't have to be a Crisis
While some changes that occur in midlife are unavoidable, having a midlife crisis is entirely optional. Taking stock in middle age is perfectly normal and healthy, and those who find their lives to be unfulfilling should certainly make the changes that will help them to be happier. Male menopause, whether a reality or merely a catchphrase, is representative of a stage of life that when handled properly, can help men to make the second halves of their lives as rich and joyful as the first.
You might also like...