Tips For Avoiding Osteoporosis in Midlife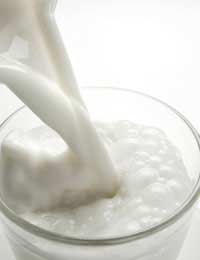 Osteoporosis is responsible for millions of bone fractures every year, but by being aware of the causes and choosing to live healthy lifestyles, many in middle age can reduce or eliminate their chances of developing this condition.
Ideally, women, who are at the greatest risk for osteoporosis, should take steps to avoid this disease before midlife, but women of all ages can help to delay or manage symptoms of this sometimes debilitating condition.
Diet Matters
Sound nutrition is important for overall health, but when it comes to osteoporosis, calcium and Vitamin D are of the utmost importance. Calcium aids in the formation of bone mass, but many people of all ages consume diets that are lacking in this essential nutrient. Increasing calcium rich foods such as milk, yoghurt, cheese, sardines, broccoli, and soy products can help a great deal, and for those who have trouble getting adequate calcium into their diets, supplements may be recommended.
Consuming caffeine, phosphorus, sodium, or large amounts of protein can have an adverse reaction on calcium balance, so those who have concerns about their diets should consult their GP or a dietician for advice.
In order for calcium to be properly absorbed, Vitamin D must be in place. Skin manufactures Vitamin D from exposure to the sun, so 10-15 minutes of sun exposure most days of the week is recommended. There are times when getting sufficient sun exposure is difficult, though, so drinking Vitamin D enriched milk is recommended and for some, supplementation may be needed. Vitamin D can be toxic in large doses, however, so it's important for those considering dietary supplements to educate themselves on proper quantities.
Building Bone Density
Exercise, especially weight bearing exercise, helps to build bone mass, minimising the chances for developing osteoporosis later in life. Children, teens, and young adults should be encouraged to get ample exercise, since bone building is at its peak during those years.
In midlife, exercises such as walking, running, hiking, dancing, and tennis, when combined with sufficient calcium and Vitamin D intake, can help to slow the natural decline in bone density that occurs with aging. Strength training is also recommended since it not only builds bone, but also muscle strength which decreases the chances of falls.
Making Healthy Lifestyle Choices
If there wasn't already enough evidence to convince people to avoid smoking, here is more: smokers are at increased risk of developing osteoporosis than non-smokers. Additionally, alcohol consumption can interfere with the metabolism of Vitamin D, which in turn affects calcium absorption, so minimising alcohol intake is wise.
Finally, there is preliminary evidence suggesting that excessive caffeine consumption can have a negative impact on bone health, so caution may be in order. Moderate caffeine consumption may be advised, such as limiting coffee drinking to two cups daily.
Minimising Falls
Falls can cause serious injury, and those with osteoporosis are at increased risk of fractures from falling. There are steps that can be taken to minimise the chances of suffering a fall, all simple and common sense practices. Loose rugs should be replaced with the type that are securely fastened to flooring, lighting in the home should be sufficient, and stairways should be kept in good condition and free of items waiting to be taken up or down.
Bathroom safety features, such as handrails and slip resistant mats, can help and in both the bath and the kitchen, spills need to be wiped up immediately so that slippery spots do not go unnoticed. A little caution can go a long way toward keeping safe.
You might also like...