Reassessing Relationships in Midlife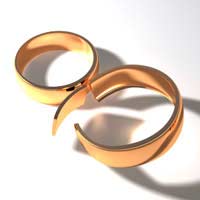 For many people, midlife is a time of taking stock. There is a realisation that typically comes sometime after forty that life is finite and with this knowledge comes the desire to make the most of every day. An assessment of career satisfaction may result in anything from an increased effort to succeed at work to a complete change in careers.
When it comes to relationships, some in midlife wonder if their current connections are meeting their needs, prompting some to seek new ways of interacting with those they love, while others feel the need to leave their old lives in hopes of embarking on more satisfying paths.
Midlife Dissatisfaction
Taking stock in midlife is perfectly natural, but many people find that they have not achieved all that they had hoped to by this point in their lives. For those who see themselves as falling short, this is the time when they are likely to make sweeping life changes. Often, when relationships fail in midlife, the reasons have more to do with the feelings that one member of the couple has about themselves and their own shortcomings as it does with their feelings about their partner.
Realising that some of the dreams held in youth may never come true can cause a sense of urgency about trying to make them happen. Commonly referred to as a "mid-life crisis," the actions taken at this point may seem silly or irresponsible to onlookers, but feel quite necessary to those who are feeling the pressure of advancing years.
We've Grown Apart
Many people unknowingly grow apart from their partners and by midlife, some couples find that they have very little in common beyond a shared history. Modern lives keep most adults scurrying to keep up with the demands of career and family, leaving little time to devote to romance and friendship in long term relationships.
Unfortunately, by not prioritising the relationship that they share with their partners, some people discover that they no longer feel connected to their spouses, just when they reach an age when they expected to finally have more time together. Some couples are able to reconnect, but for others, the examination of their relationship results in the need to break away altogether and begin anew.
Temptations Abound
There are few things more flattering to people who are feeling bad about themselves than the attention of attractive outsiders. Many people in midlife suffer dips in their self-esteem, focusing on their greying hair, increasing wrinkles, and growing waistlines instead of their many blessings. Unfortunately, this type of thinking can set up even previously faithful partners for slips in fidelity.
Recognising that a bit of fleeting dissatisfaction is normal can help most people to avoid risking their marriages or longstanding romantic relationships, but not everyone of this age chooses to consider the possible consequences of their actions. Smart partners make a point of paying attention to their relationships, offering extra nurturing and assuring their loved ones that they are loved and appreciated.
Working Through the Hard Times
All relationships have their ups and downs. Stresses from career, family obligations, illness, and social commitments can take their toll, leaving people feeling exhausted and overwhelmed. Midlife comes with its own set of stressors, not the least of which is the natural tendency toward self-examination.
Couples who have maintained a sense of closeness throughout their relationship are likely to fare better than those who have allowed other things to take priority, but all couples who have a determination to dedicated faithfulness can work through these years of change. Making a commitment to work as a team and offer understanding and support to one another can help couples emerge from midlife together, closer than ever.
You might also like...
I don't understand what is going onwith my husband he has suddenly become offensive and bad tempered and snapping at most things I do he is coming across in many aspects of being angry on the whole we are very happy and work together very well .he has just recently lost his brother through suicide and feel that he is taking this loss and anger out on me it's not fair because I am a very devoted wife we run are own company and he has my support 100% I just feel that he cannot realise that sometimes he is wrong and will never admit it
Pappy
- 6-May-13 @ 12:03 AM