Still Single in Midlife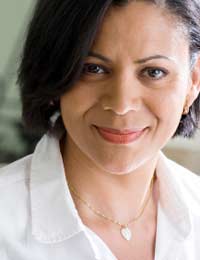 Being single in midlife affects many people in several different ways. For some, they might be in a position where they may be separated or divorced and perhaps their children have grown up and left home.
For people who are in this situation, being single can often feel quite liberating in that there is nobody telling you what you should be doing.
You no longer feel the need to make particular commitments or to meet certain expectations and your 'new found freedom' is often a new beginning. For many people, however, being single in midlife can be a very daunting experience.
The Lack of Emotional Support
If you have been fortunate enough in your upbringing, you will have been conditioned to expect emotional support throughout most of your life. When you were a baby, you were nurtured and cared for and as you progressed through your childhood, you were probably encouraged by your parents who also provided you with emotional stability.
Then, as you get older, you form new relationships and as adults, it is usually these relationships which provide you with the grounding and emotional stability that you had as a child.
However, as you approach middle age, if you're still single, to some, it can seem very lonely. One of the reasons for this is that most of your peers, whether they are friends or work colleagues will probably be in a stable relationship so it is easy to feel like the 'odd one out'.
In addition, your parents may no longer be alive or, alternatively, you might not live close to them nor might you feel that it's appropriate to seek the same kind of emotional support from them that you could rely on when you were younger.
Many a single man and single women who enter their midlife stage will be able to relate to feelings of pessimism and loneliness with regards to their hopes of ever finding a loving relationship. Whereas when you were younger and were probably more carefree about your attitude to relationships, when you enter midlife and you're single, most people will start thinking about 'last chances' and the fact that there aren't as many suitable 'fish in the sea' as there were when you were younger.
You'll also often encounter friends who'll say things like, "Why can't you find someone special, you're attractive and have a great personality?" And, this often just causes frustration, in spite of their well meant comments. So, this often begs the question, "why do some people find love in a relationship and why can't I?" There are no hard and fast answers to this, but here are some possible explanations and things you might try.
Stop Doing What Isn't Working
A lot of people entering midlife who are looking for a relationship will often choose one particular method of trying to find a partner. A typical method, especially for a single man, will be going to pubs, wine bars and clubs, often with friends. Here, it's important to remember that the older you get, the more difficult it is to strike up a potentially meaningful relationship in the cut and thrust of a noisy, busy pub or bar.
Yes, a lot of relationships are forged this way but if you find that it's something that has continually not worked for you, then it's time to look at other ways you might meet that special someone. For single women, in particular, this method is also often more difficult if you haven't got a network of friends to go to these kinds of places with.
Think About Meeting New People
Whether it's the fear of being rejected or for some other reason, the conventional types of places such as pubs, clubs and bars often put undue additional pressure on you when it comes to looking to start a new relationship. If this sounds like you, a good way of moving towards finding that 'special' someone is to relieve yourself of that pressure by adopting a totally different mindset.
One of the easiest ways of doing this is to join a club where you might pursue a particular hobby or sporting activity. Remember, the fact that you'll also be meeting others who will already have something in common with you is also more likely to lead you to making new friendships which could eventually turn out to be much more.
The beauty of this approach is that you are under no pressure. Nobody need know that you're looking to embark upon a new relationship so friendships can just evolve naturally. Also think about other opportunities where you could strike up conversation which you may not have considered previously. Examples might include when you're waiting for a bus or train or when out walking the dog.
In essence, to find a potential partner, you need to put in the effort and to be open to meeting and conversing with new people. Take a positive approach to life. If you feel unworthy and unloved, you can be guaranteed that this will be noticed by people who are more likely to steer clear of you.
Be genuinely interested in what others are doing, open to new experiences and be prepared to rid yourself of any past failures. In other words, if you do meet a potential partner, live in the present and don't compare them to past failed relationships nor carry any emotional baggage with you.
Above all else, don't compromise. After all, you've waited this long. Don't make the mistake of saying, "they'll do..better than being on my own." At the end of the day, the more open you are to meeting new people, the more you'll attract like minded people, one of whom may just end up becoming your soul mate. And, even if you don't, you'll probably make a whole lot of new friendships which can only be a positive in your life.
You might also like...