Making Time for Hobbies in Midlife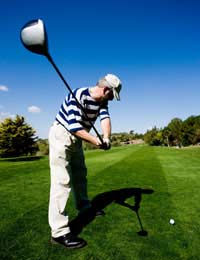 Middle age can be one of the busiest times in life, but no matter how many work and family obligations that one has, it's also important to take time to pursue hobbies and other activities that are calming and relaxing.
Today's busy lifestyles are often stressful and many people find that they have very little time to themselves, but by prioritising their time, those in midlife can carve out some time to engage in activities that they find enjoyable.
Clearing the Schedule
In order to meet their work, family, and social commitments, many people in midlife reluctantly give up their hobbies. While most people do have legitimate obligations that can account for a great deal of time, setting aside a few time slots can provide benefits that far outweigh the difficulties of arranging for them. Prioritising activities and choosing to let go of some of the less important ones can help those in midlife to reserve a bit of time to pursue hobbies.
Learning to Say No
Many people with overloaded schedules have trouble saying no when they are asked to provide help. While kindness and a willingness to help others are admirable qualities, there comes a point when outside obligations can simply become overwhelming. It is not uncommon to take stock in midlife, and many people are surprised to realise that they have been so dedicated to taking care of others that they've neglected to make time for themselves.
Everyone has probably known someone who has had a hard time coping with the stresses of middle age and has experienced what some may call a "midlife crisis." When life feels like it's all about work, leaving no time for fun, it's is perfectly natural to want to seek out pleasure. Unfortunately, some people feel such an urgent need to bring enjoyment back into their lives that they completely overhaul their choices.
Marriages and long term relationships often fail during this time, as one or both members of a couple looks to get out from under their obligations and have a fresh start. Couples may be able to protect their relationships by taking time to enjoy hobbies together and making sure that their schedules include some time to bond and stay connected.
Stress Relief and Good Health
Everyone needs downtime in order to manage stress and maintain good health. Making time for hobbies in midlife is a great way to find balance in what can be a crazy world. Stress can be a component in many illnesses, including cardiovascular disease and emotional disorders, but time spent relaxing and participating in hobbies that provide a break from daily responsibilities can help those in midlife to better deal with all they have on their plates.
Midlife is often a time for change. Not only do many people experience significant physical changes during this time period, but they also tend to look at their overall lives to see what might be missing, in hopes of making changes to the way that they spend their time. There is a realisation that comes in middle age that life is short, so smart folks choose to make the most of every moment. Taking time to enjoy hobbies, whether alone or with friends and family members, is a smart way to make midlife every bit as enjoyable as the other phases of life.
You might also like...