About Our Site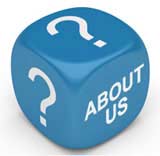 AMidlifeCrisis was formed to offer a unique reference point on all you need to get through middle age.
While there is no doubt that midlife is a time of great change, each person's experience is unique. Middle age can bring enormous freedom for some, while others look to this stage of life with apprehension and dread. No matter your perspective, we hope to provide you with accurate, up-to-date information that you can use to manage the physical, emotional, and financial aspects of midlife, making these the best years of your life.
Our writers and researchers keep abreast of the latest studies on midlife health and fitness, as well as offering advice for developing and maintaining happy relationships. Managing finances, balancing career and family obligations, addressing legal concerns, and coming to terms with the face in the mirror are all topics that we cover. The midlife experience may be different for each of us, but whether we are happily childless, just beginning our families, or already spoiling our grandchildren, we do have some things in common.
With middle age often comes a sense of confidence not enjoyed in youth or young adulthood. We know who we are and what we want, and we have the skills and experience to make our dreams come true. Midlife doesn't have to be a time of crisis, with solid information and a healthy attitude, it can represent an exciting new beginning!

Related Articles in the 'Site Information' Category...