Balancing Work and Family in Midlife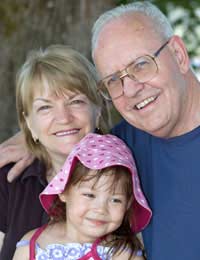 Midlife can be one of the busiest times in all of life. Typically, career demands are high during this stage, as people head in to their prime earning years and strive to advance their careers. Vying for promotions can be a time consuming process, but many middle aged people also have assorted family obligations that can make it difficult to find balance. Those who are able to arrange their schedules in such a way as to accommodate both career and family responsibilities are likely to describe themselves as happy and content, so finding balance is worth the effort.
Setting Limits
A few decades ago, it seemed as though career advancement and earning money were the top goals for many people. Unfortunately, such single-mindedness rarely leads to happiness since money, though nice, is never enough for a well rounded life. Most people need to feel connected to others and forming and maintaining personal relationships requires a dedication of time and attention. Few will argue that being responsible and reliable at work is important, but even the most dedicated employees need to set limits in order to allow themselves time to pursue other activities. Deciding in advance to stop working after a set number of hours can be hard to stick to at first, but with practice, even the toughest workaholics will find that they can say no to work and yes to fun.
Pay Attention to Your Health
Working yourself to the point of exhaustion serves no one, yet some in midlife are so determined to be all things to all people that they forget to care for themselves. Maintaining good health requires a combination of choosing nutritious foods, getting regular exercise, and allowing time for rest and sleep. When any of these things are neglected, both physical and emotional health are likely to suffer. Some in midlife are hesitant to take time for themselves, feeling that by doing so, they are shortchanging either their families or their careers, but keeping well and fit are essential in order to have the energy to take care of others.
Schedule Fun
For some people, relaxation comes naturally, but others find it difficult to break away from work without at least checking email or working on projects from home. For these folks, it may be necessary to schedule family time and outings just as they would schedule work appointments. Once a commitment has been made for an evening or weekend activity with the family, it needs to be honoured – obligations to family must not be given "maybe" status, only to be bumped if something at work comes up to take priority.
One-on-One Time
Families today often consist of kids of varying ages – it's not uncommon for teens and tots to be siblings or step-siblings in the same house. While some activities can appeal to family members of all ages, it's also important for each child to get the attention of their parents one-on-one. Setting aside time for each child can be challenging, but the payoff of building strong family bonds is priceless. Those who are married or in committed relationships need to take time to nurture that bond, too. Finally, many people in midlife find that their parents are getting to the age when they require some assistance from their grown children. While taking care of ageing parents can be stressful at times, being part of a family usually involves at least some responsibilities to both the younger and the older generations. Work is important and money can make life easier, but neither of those things have the ability to give or receive love, the biggest components to a happy life!
You might also like...