Grey Hair: Love it or Colour it?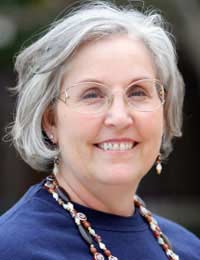 Midlife often comes with a variety of physical changes and one of the most troublesome for some people is the appearance of grey hair. Deciding whether to colour greying hair or leave it natural is a personal one, and most people feel strongly about their choice.
What Causes Grey Hair?
The biggest factor in determining what age hair will begin to grey is heredity. Some teenagers have a degree of grey hair, while others in their 50's have yet to begin greying. Cells in the hair follicles called melanocytes produce pigments, the main one being melanin. The more melanin, the darker the colour of the hair. When the melanocytes stop the production of melanin, hair becomes transparent.
While hereditary is the biggest factor in grey hair, it is not the only one. Vitamin B12 deficiencies, anaemia, or thyroid imbalance can all cause hair to go grey. Smokers tend to go grey earlier than non-smokers; they increase their chances of greying at an early age fourfold.
About Hair Dye
There are several types of hair dyes commonly used. Typically, the desired duration of the colour is what determines the level of dye used. Temporary hair dye lasts only a few shampoos, semi-permanent colour stays through 8-14 washings, and permanent hair dye must grow out, making it the most popular choice for covering grey hair. Experts offer the following tips about hair colouring for the post-40 crowd:
Well placed highlights and lowlights can camouflage initial greys, postponing the need for full head colouring.
Grey hair is often a bit on the dry side and hair dye often causes further drying. Good daily conditioners and weekly deep conditioning treatments can keep coloured hair shiny and healthy looking.
Starting with semi-permanent colour is wise for those who are uncertain about selecting just the right shade, and when deciding between two shades, the lighter one will usually be more flattering to aging skin tones.
Even those who wish to show off their grey hair may want to make use of hair dye. Adding cool highlights can make grey hair more attractive.
Grey can be gorgeous. By choosing a modern cut and fashionable clothing, women with grey hair can look stylish and vibrant.
Salon Versus Home Hair Colouring
Many women blanch at the idea of colouring their own hair, but today's hair colouring products are simple to use and can produce great results. Successful at home colour requires careful adherence to package directions, but when the instructions are closely followed, users can achieve salon quality results.
Grey hair can be somewhat stubborn, so if covering grey is a priority, product choices and colouring times may need to be adjusted. Most boxed products provide consumers with access to well trained customer service representatives who can offer advice for hair colour do-it-yourselfers.
Those who are more comfortable in leaving the colouring process to professionals should ask for a colour consult before the procedure. Talking with a colourist about the desired result can help to assure that salon clients are happy with their new colour. Adding highlights, whether subtle or bold, can brighten the face, and experienced colourists can make suggestions for choosing tones that complement aging faces. Clients should be sure that their stylists and colourists both understand what they are hoping to achieve before proceeding.
Learning to Love Grey Hair
It is becoming increasingly popular for those in midlife to celebrate their grey hair, rather than colouring it. Bright, clean shades of grey can be quite flattering, and many of today's confident middle aged people are choosing to maintain a natural colour. The notion that age is merely a number and need not dictate one's actions has been happily adopted by many modern midlife folks. Bravo to them.
You might also like...