Green and Natural Beauty Care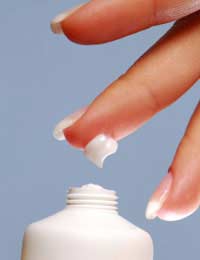 There has been a lot of press lately about the benefits of going green, not just for the environment, but for our health, too. Green and natural beauty products are becoming more readily available, with many manufacturers recognising that modern consumers are concerned about the long-term affects of the products that they use, especially those that they use on a daily basis. Fortunately, those who wish to "go green" when it comes to cosmetics no longer have to search high and low to find natural products—they are often easily available both locally and online.
Chemicals in Cosmetics
When reading the labels on many popular cosmetic and beauty care products, users often find a list of hard to pronounce ingredients, many of which have clear origins in a laboratory. While science has offered us countless benefits, many people are uncomfortable applying such products directly onto their hair, skin, or nails. A number of trusted sources are beginning to question the wisdom of using traditional cosmetics and other personal care products, especially considering that there are now safer choices available.
Health Concerns about Traditional Cosmetics
Some of the ingredients in beauty products are known to cause illness, including cancer, yet they remain available to consumers. Manufacturers argue that studies showing components of popular cosmetics, hair colouring products, nail polishes, and skin care items to be dangerous are unreliable because the average consumer may not be exposed to the products in the same degree as in the studies. Limited exposure obviously lessens the risks involved, but some consumers worry that with regular use, they may be putting their health at risk by choosing beauty products with questionable ingredients.
Some of the ingredients that are causing the most concern include:
Coal tar colours, found commonly in make-up and skin care products, are considered carcinogenic (cancer causing).
Dibutyl Phthalate, found in fragrances, nail polishes, and skin care products, has been shown to cause birth defects in animals.
Formaldehyde can cause respiratory difficulties and has also been linked to the development of cancer. It is commonly found in shampoo, skin care products, and nail polish. It's important to note that some preservatives, used to increase the shelf life of cosmetics, can break down into formaldehyde.
Finding Safer CosmeticsWhile manufacturing companies may not always put the health and safety of consumers at the top of their priority lists, they do pay attention to the bottom line, so when buyers of beauty products request more natural products, companies listen. Increasing numbers of mainstream cosmetic manufacturers are beginning to add green and natural products to their existing lines, and in the interest of ecologically minded consumers, some are rethinking how they package and distribute their products, as well.
When consumers demand that their beauty products be manufactured in the most ethical ways and are willing to refuse to use products that don't measure up, manufacturers are forced to react. Consumer spending is a powerful tool, one that can have an enormous impact on which products make it to store shelves.
Homemade Beauty Products
In the absence of products that they are comfortable using, some consumers have turned to making at least a portion of their beauty products themselves. A quick Internet search results in an impressive number of recipes for homemade fragrances, bath oils, hair care products, and even make-up items. Ambitious consumers who want to be sure of the safety of the products that they use can create their own cosmetics and other items using natural ingredients that they may already have around the house.
You might also like...