Cosmetic Surgery in Midlife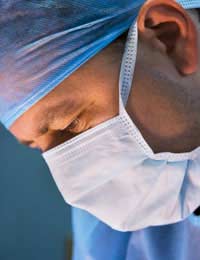 Some middle aged people readily accept the changes in their bodies and faces, viewing them as simply a normal part of getting older. Others, however, are dissatisfied with the effects of ageing and seek the assistance of cosmetic surgeons to help them turn back the hands of time.
Beyond the Facelift
A few decades ago, midlife cosmetic surgery usually meant a "facelift," a procedure that was used to give a more youthful appearance by drawing back facial skin in order to reduce wrinkles and sagging. These days, though, consumers can choose from a wide variety of procedures, some minimally invasive, to shave years off a person's calendar age.
One of the more popular procedures is the mini-lift, which focuses on the bottom half of the face, dramatically improving the appearance of a sagging neck and jaw-line. The popularity of this type of cosmetic surgery is attributed to its relative ease of recovery, with many patients scheduling surgery on a Friday and being back at work on Monday or Tuesday.
Addressing Lifelong Concerns
Most people stand before the mirror and see a less than perfect image in the reflection. Few are born with celebrity good looks (and many celebrities have turned to cosmetic surgery in order to look like that!), and for some, a specific facial feature has been a source of discomfort for a good portion of their lives.
In midlife, when many have put their parenting responsibilities behind them, some people choose to redirect their focus on themselves. Those who have spent years not liking what they see in the mirror may now have the time and funds to dedicate to improving their appearance. Rhinoplasty (nose job) may be the most common of such cosmetic procedures, but it is by no means the only one. Chin augmentation, cheek implants, ear surgery, and treatment to reduce the scarring resulting from acne or injury are all among the most common procedures.
Better Bodies through Cosmetic Surgery
There is no doubt that time impacts our bodies. Additionally, life experiences such as pregnancy leave their mark and in midlife, many people reach the point when they feel the need to consult with cosmetic surgeons to see if they can undo some of what life has done.
Liposuction, a procedure that removes fat from trouble areas such as the belly, thighs, and upper arms, is a popular choice, helping those who have worked hard to get into their best condition to remove fat that is resistant to diet and exercise alone. Those who have gained and lost a great deal of weight may find that they have considerable sagging and possibly some "extra" skin on their midsections, a problem that can be repaired with a tummy tuck. Breast augmentation, including implants, lifts, or reduction procedures can help women in midlife to have the bust-line that they remember from their younger years—or maybe to finally achieve their "ideal" shape.
Cosmetic Surgery and Self Esteem
Most people who seek the assistance of cosmetic surgeons do so with realistic expectations, but there are always those who hope that by changing their physical appearance, all of their problems will melt away. Cosmetic surgeons are trained to recognise patients who may be relying too heavily on the impact that they believe cosmetic procedures will have on them, and reputable doctors will turn away patients who are not good candidates for surgery from either a physical or emotional standpoint.
In today's beauty-conscious world, there is no doubt that outward appearance influences the way that people are treated. Maintaining a youthful and attractive look can help people to succeed in many areas, including their careers and social lives, but physical attributes are not the most important components of a healthy self-esteem. Real confidence comes from knowing that each person is special and unique, able to contribute positively to the world around them. For those who have a good sense of who they are and what gifts they have to offer, though, taking steps to make their outsides match the view that they have of themselves can be a wonderful way to make them feel happy and whole.
You might also like...